World Environment Day sees the launch of the UN Decade on Ecosystem Restoration, and within golf, sustainable golf developments are central to reimagining, recreating and restoring the natural surroundings and promoting biodiversity.
Recent projects supported by the GEO Foundation OnCourse® Developments programme have seen extensive mangrove restoration at Hoiana Shores in Vietnam, riverside habitat ecosystems restored at Ombria Resort and the transformation from pine plantation to a rich and diverse coastal scrub landscape at West Cliffs in Portugal, and the re-naturalisation of a degraded landscape for the Rio Olympic Course in Brazil.
In Pakistan, hosts of this year's World Environment Day, Rumanza Golf Course, a Sir Nick Faldo Signature course in Multan due to open soon, is another leading example of a sustainable development as Andrew Haggar, Lead Architect at Faldo Design, and David Mathews, Golf Course Construction Manager at Desert Group, have reimagined an area of completely flat agricultural land to recreate a thriving natural ecosystem. 
"As designers we are always looking to preserve, enhance, restore and create landscapes and environments for our golf courses," said Haggar.
"At Faldo Design we don't just look at the playing areas but look at the whole landscape in which the golf course sits. We are designing a landscape, albeit a landscape that will be used for playing golf, but it is not only about the playing areas. It is the whole site within our boundaries.
"There was a fantastic opportunity for ecosystem restoration at Rumanza as half the site was being farmed with cereal crops and half fruit orchards. We tried to keep as many of the mango and citrus trees as we could and in the areas where the cereal crops were previously there was an opportunity for regeneration of natural vegetation."
Inspiration came from the surrounding area with native grasses and shrubs from a neighbouring canyon proving perfect for integration in the out of play areas. While there is little rainfall in this part of Pakistan, one shower is enough to bring the seeds to life.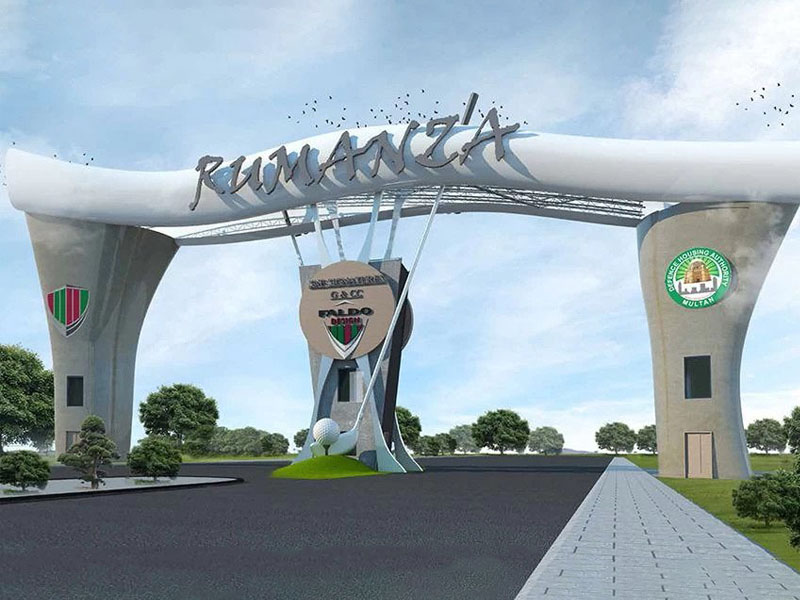 "These plants are hardy, and they survive," explained Mathews. "If they can't survive without irrigation, we don't want them. We want native landscapes. We used the same soil, same steep sides and we moulded and created a similar landscape to what Andy had shown us and it has regenerated as predicted."
In addition to the restoration of native plants, wildlife is returning in abundance, particularly birdlife, with red-wattled lapwings nesting and thriving and the water features providing a sanctuary for kingfishers and other waterfowl amongst the bullrushes and lilies as black kites circle overhead. A jackal has also been spotted making occasional visits.
"Over the next 10 years, it will be left in the hands of the client but the great thing is that the client is seeing what is happening now we are able to show what we are trying to do," Haggar added. "Seeing is often believing and you can now see it with your own eyes. The clients have really bought into the GEO support and are so pleased we have achieved great things through GEO."
Using a local outlook has been central to the sustainability approach, with labour employed from the nearby villages supporting a team of only five external contractors and local materials used throughout the construction. Original dera walls have been retained and restored using traditional methods to ensure the course retains its unique identity.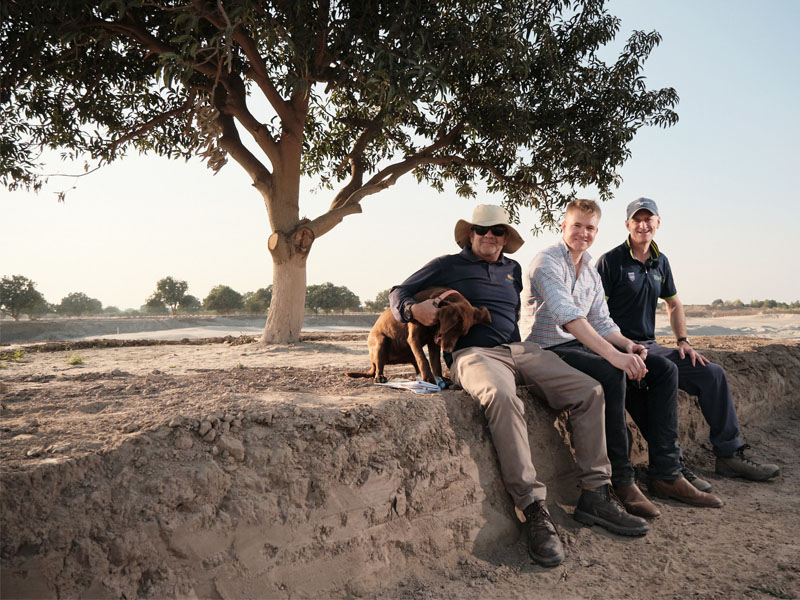 Faldo Design team at Rumanza
"I want people to walk on the course or see the pictures and it is unmistakably Rumanza Pakistan because of these features," said Haggar.
The project at Rumanza highlights how golf course developments have changed significantly over the last 30 years.
"It is now about 35-40 hectares of turfgrass and outside of that lie very different landscapes and native areas," said Mathews. "It started to change in the 1980s and 90s when out of play areas stopped being mown and now developments have a much smaller area of turfgrass and wide landscape left to nature and native species."
Over the next ten years and beyond, designers and sustainable developments will have a key role in supporting the UN Decade on Ecosystem Restoration.
"As designers at Faldo Design we have a strong landscape architectural background so we are already coming at it from a broader thinking perspective and not just the pure golf side," said Haggar. "Golf courses have always had this privilege of being a protected environment within their boundaries but only part of that area is playing area. There is generally as much, if not more, out of play areas depending on the size of the site and the owners have the responsibility almost, and certainly an opportunity, to take care of those out of play areas and look at the regeneration of native species and creating, protecting, enhancing and restoring environments."
Thanks to : GEO Foundation