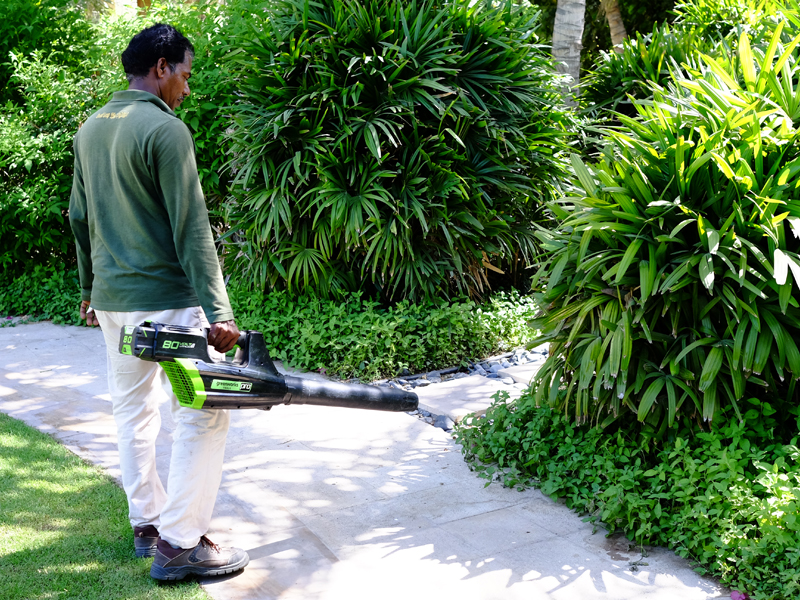 Both holidays travel and business travels have changed dramatically in recent years. UAE's leading landscaping company, Desert Group believes that distinctive landscape maintenance in hotels and resorts should be considered vital components of a luxury complex, as well as extra facilities at even the most modest boutique company. With the rise of destination resorts and hotel-conference complexes that resemble small cities, the hospitality sector is emphasizing atmosphere and service, as well as aesthetic enjoyment and comfort. Beautiful, peaceful, and inviting landscapes have progressed far beyond stately trees and well-kept grass.
Landscape Maintenance Tips for Resort and Hotels in UAE
You've probably heard the expression "you only have one opportunity to create a good first impression." We at Desert Group agree that "curb appeal" is crucial, but we also believe that joy comes from odd characteristics, the type of surprise gems that are frequently lacking in slick, modern hotels.
The Natural Appeal of a Garden
Park-like grounds and perfectly manicured gardens are laudable features of the world's classic hotels and resorts in the UAE. But even urban hotels reap benefits from colorful plantings that add color and scent the air with their blooms. Achieve the desired effect through planting areas adjacent to the main entry, large planters full of greenery and seasonal flowers to soften the hard surfaces around the pool deck, and hanging baskets to highlight an outdoor bar or patio. Use trellises and vine-covered ramadas to shade comfortable seating areas and encourage quiet conversation.
Hotel Landscaping Maintenance Caters to the Guest
Hotel and resort guests would like to see the benefits of offering outdoor space for travelers to decompress after a long day, have a snack and some personal time, or simply rest. While many tourists appreciate a hotel gym, an equal number may appreciate an outdoor jogging track, garden training stations, and a calm escape at the end of a long day. Hammocks, old-fashioned rocking rockers on the patio, and yard swings are ideal.
Rely on Professional Advice for Resort and Hotel Landscaping Maintenance
At Desert Group, we think that landscaping is both the frosting on the cake and an essential component of a hotel's charm. With an experienced team of landscape designers and contractors who have worked across many major landscaping projects in Abu Dhabi and Dubai, you could rely on us for unique ideas and skills to assist you in creating a one-of-a-kind outdoor atmosphere that will set your hotel or resort apart from the rest. It is no longer essential to have acres of greenery, a flashy fountain, or a gardener and team on hand.
What is required, we believe, is that hotel and resort owners and operators take care to create attractive, loving, welcoming places — both inside and out — that resonate with visitors. They will not only love every minute of their stay, but they will want to return, not only for the comfy bed and service but also for the beauty and pleasure of the outside scenery. However, it takes more than a neatly cut lawn and vibrant flowers.
Desert Group's Landscape Maintenance serves in locations across UAE in Dubai, Abu Dhabi, Sharjah, Ajman, Fujairah & Al Ain. Our team of landscape designers, horticulturists, and landscape construction experts can assist you in creating a modern hotel landscape with distinguishing characteristics. Our skilled construction teams will make your dreams a reality, and you can leave your resort landscaping care to us. The Desert Group team can ensure that your landscape will blossom into the sort of showplace that you want from start to finish. Contact us now to discuss your plans; let us assist you in creating a one-of-a-kind outdoor environment.