Connecting people through appropriate and exciting places.
The team have become synonymous with creative problem solving, sustainable landscape design and the use of native plants in our landscapes. From roof top pool hangouts and private designer residences, to sustainable eco-hotels, desert parks and urban plazas, desert INK's regionally responsive view on design is consistently pioneering and environmentally focused.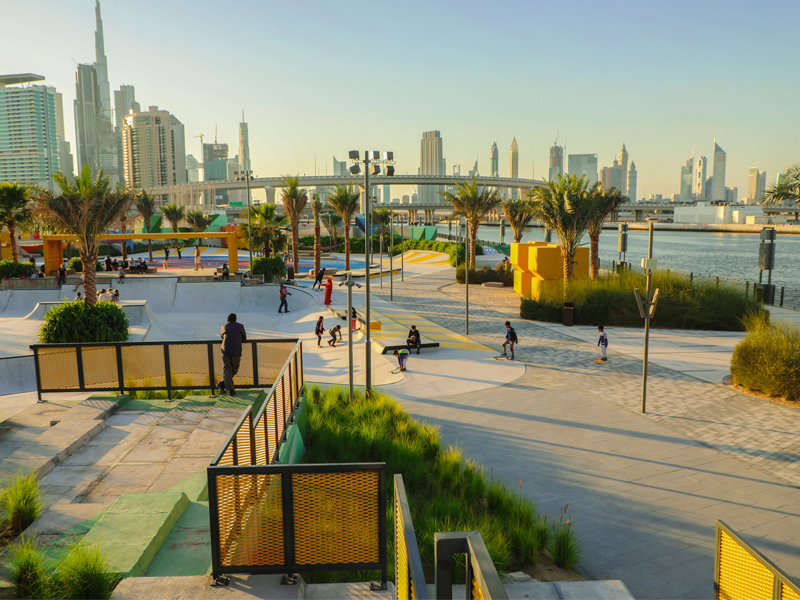 The recently completed urban park, 'The Block' in Dubai Design District is a testament to desert INK's vision to create exciting places which enhance lives, setting out their clear intention to stand out from the crowd. Next year will see the public opening of several milestone landscapes by desert INK, including Fly Dubai Headquarters and the highly-anticipated Sustainability Pavilion at Dubai EXPO in collaboration with Grimshaw Architects and The UK's Eden Project.
desert INK designs both public and private landscapes.
It has been such a pleasure working with such a large, diverse set of companies. We like to create strong working relationships ensuring great projects every time.
Our design approach relies upon creativity rather than gimmicks and expensive finishes, which tends to differentiate them from our peers.
LANDSCAPE DESIGN PORTFOLIO